Professional Media Advisory Examples, Samples, and Tips
Here we have written a lot about press releases – from guides on teaching you how to write a press release to be the platform for distributing press releases itself.
However, rarely have we discussed its brotherly counterpart – media advisory.
Since we have discussed the differences between a media advisory and press releases, we think it's best if we write a blog post entirely dedicated to media advisory.
What better to explain than using actual media advisory examples? So let's begin.
What is Media Advisory?
Also known as a media alert, the media advisory is an invitation to the media about an upcoming event, such as a news conference, grand opening or your local fundraiser.
It serves the purpose of inviting or alerting the media to attend an event that may or may not be open to the public.
The media advisory will contain all the details of the event, and is basically a method to get free media coverage that would benefit the business.
So what does it look like? Let's fill in that imagination.
Here's one of our favorite media advisory examples by the United Nations. One that we think best represents an effective media advisory format, and that includes:
1. Company Letterhead
Using your business letterhead gives you additional credibility, which will ensure more people in the media to pay attention to your advisory.
If you don't have a letterhead for your business yet, you can always create one. Here are some business letterhead examples for inspiration.
2. "Media Advisory" Title
The two words – "Media Advisory"- should be written at the very top of the page, to let everybody know what it is at a glance.
Anyone who reads it will know what it is and who it should be given to.
3. Headline of Event
The length of your headline should be around two lines, which is typically 65 to 80 characters highlighting the gist of your advisory.
It's really important to spend extra time crafting a great captivating headline that will let readers be interested enough to continue reading on and attend your event.
3. 4Ws – Who, What, When, Where
The vital information regarding your event, some media advisories choose to cover this in one or two sentences, however, it'd not be as easily digestible.
An easier way is to list and answer the "Who, What, When, and Where". This visually breaks up large pieces of text, helping journalists digest the information.
4. Additional Event Details
The story of your event, it's a further elaboration of your 4Ws.
You can start by explaining what the event is, what is going to happen, and what they are going to experience at your event.
Most importantly, let them know if this will be a good photo or story opportunity for them. Will there be any celebrities or influences attending, be sure to highlight that.
Also, remember to describe the why. Provide context and let them know why you're holding the event and why the media should attend. Is it to fundraise for charity or is it to celebrate a milestone – bring out the human interest of your event.
5. Contact Information
Always be sure to include the contact information of the person in charge, someone that they can contact with any additional questions.
Of course, there are a bunch of other formattings and styling. But these 6 are the must-haves to let your writing be called a media advisory.
Besides, this is something journalists are expecting to see when scanning through your media alert, so it's best to provide all the information they need.
In any case, you can also include additional media notes or even drop a link to further resources that will let journalists understand more about your event.
Now that you understand more about the advisory formatting, here are 5 additional tips you need to take note before writing your media advisory.
3 Additional Tips for Sending a Media Advisory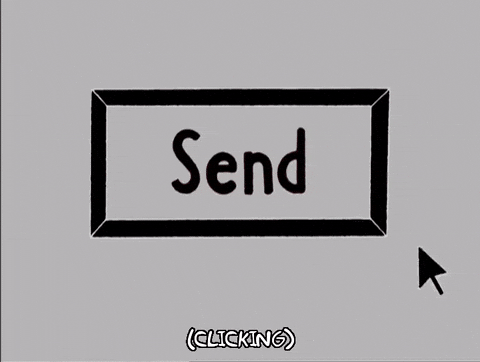 1. Writing a Captivating Headline
Your headline is your most important pitch. So there are a few things you have to keep in mind when writing it.
First, keep it short because last I checked, the average human attention span was still shorter than that of a goldfish.
If your headline is too long, it will be difficult to grab the reader's attention. So again, you want to keep your maximum character count between 65 and 80 characters.
Also, one of the best ways to generate interest in your media advisory and your event is to tie it to a trending topic.
For example, if you are hosting an event in October, you could tie it to Halloween.
By doing this, your event will feel timely, and you can gain additional interest from those who may otherwise overlook your media advisory and event.
2. Determine Your Audience
Now that you have your media advisory set up, determine who your audience is and how you want to talk to them.
Relevance is key and It is important to know who you are talking to so that you can address what will specifically interest them.
Remember that media advisories are addressed solely to the media and meant to invite the media to attend an event, but there are different types of media.
For example, if you are holding a press conference, you will want more news reporters and journalists to attend while if you are hosting a pet fundraiser, you might want to get the attention of Happy Paws or PETS.
Tailor your content so that it's written for your intended audience.
3. Following Up with Your Media Invitation
Once you have sent out your media advisory, it's time to follow up with the media and journalists that should have received it.
Generally, you want to follow up with emails and a phone call two business days before your event to confirm the person's attendance or persuade them if the person has decided not to attend.
When you start your follow-up, you would want to call the newsroom or office the media station. Most of the time, this is the quickest way to get directed to the desk of the journalist that would be covering your event.
One industry trick is to call before or after business hours. This way, you are less likely to be competing with other callers, and the newsroom will be quieter.
That's it. These are the steps and tips you need to take to write an effective media advisory that gets the media to attend.
Question: Media Advisory or Press Release?
Again, many can get confused between media advisory and press releases.
Though they might be both intended for journalists, the key difference between a media advisory and a press release lies in their purpose.
For a media advisory, it's like an invitation specifically written for media attendance and thus contains only information regarding the time and place of the event.
For a press release, the goal is to generate the public interest in your company's announcement, and thus it's approached more like a news article with added quotes and facts.
In other words, a media advisory is what you choose to write when you are inviting the media to come to an event, while a press release is sent when you want to inform the public and get more media coverage.
This is only a brief mention about their difference, to learn more you can check out our blog post about media advisory vs press release.
When it comes down to it, media advisory is more targeted at events, while press releases are more of an announcement. It can be about an event, but it can also be about a new hire or winning a prestigious award.
That's what you need to keep in mind when writing your media advisory. Lastly, here's a media advisory sample to get you started.